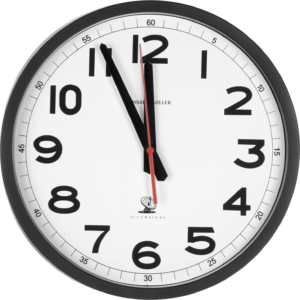 Don't tell anyone but I'm playing hooky right now.
I should be creatively crafting social media messaging for a client but my untended blog has been tapping at my shoulder and so I've given in to writing a post I should have done a week (or so) ago.
I know I'm not alone when it comes to carving out time and discipline for my writing. Although my personal writing isn't far from my profession of freelance writer in terms of skill, it is really different in the sense that my intimate words communicate my chosen story, through my voice.
Well that should motivate me to spend time writing every day, right? Well….
When I find myself veering off path of my established goals I need to go back to the basics of finding the time – and will – to write. Here are a few tips that have worked for me and might help you, too:
1. Put it on your calendar. Every Tuesday and Thursday morning I make a commitment to be in one of my favorite places, my friend Mary Beth Hammerlund's dance aerobics class. Look, I don't profess to be any type of dancer but the energy, enthusiasm and camaraderie in MB's class lifts me and feeds my spirit.
Just like writing does.
So it makes sense that I set aside those precious mornings for dancing and that I do the same for writing. You can, too. What works best? Morning? Quiet afternoons? Before bed? Choose the time when you are most connected to the inner voice who wants to be heard and then schedule a regular time to listen.
2. Create the perfect space. Maybe it's your kitchen table or your study. For me coffee shops and libraries are great spaces to focus only on the writing. Getting out of the house is key for me because I tend to do any chore in the world (including polishing the silver) to avoid struggling through creatively-sapped moments.
To that end, I joined a collaborative workspace called The Commons, in Excelsior, Minnesota. It's literally just steps away from my door but its far enough away from real life that I can relax and tune in to the characters in my head. Check your community for a workspace that might work for you.
3. Use music to call forth your inner writer. This is a big one for me. Just like having a playlist for working out, I have a collection of songs that soothe me and ignite my deep down desire to tell stories. Right now I'm listening to "Daylight" by Coldplay.
I've heard about studies done on workers' production when listening to various forms of music. Researchers found that the rhythm and musical key had a slight effect on productivity. Whatever the reason, we've found that music does have an influence on setting a mood – just think of all those soundtrack scores that help us see the stories in our favorite movies!
4. Read writers that inspire you. My new favorite book is Life of Pi by Yann Martel. This novel made such an impact that as soon as I was done I wanted to start reading it again. While you might not find many books that motivate you similarly, I bet there are some stories or writers who use language in a way that resonates with you that can be powerful writing boosters to the voice inside you. At the very least, you should always be reading something – to keep your imagination healthy.
If you have that desire to share your unique experiences or your take on the world through writing, then listen to the urging inside of you and give that person a voice.
You might become the ultra-disciplined writer who sets aside an hour a day. You might end up only writing a few hours a month. Whatever your schedule I urge you to follow the nudge to write. You won't regret it!
Write On!
Do you have a proven successful strategy for committing to writing in your life? Give us your suggestions here and we'll share them.