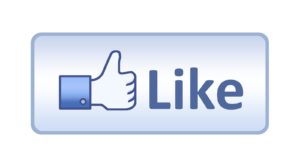 Congrats, Author!
You've gone and got yourself published.  No doubt you had a party, invited friends, celebrated with balloons and patted yourself on the back.
Now the real fun begins.
It's time to promote your newly published baby in 21st Century style – and that means using social media – starting with Facebook.
However, if you are like many authors, you've never ventured into the world of Facebook, or at the very most, you use this social media channel to merely share your favorite pet photos.
For those authors needing a primer on promotion via Facebook, check out these tips:
Get Started!  Understand that to have success you need to use social channels to get your word out.  Check out this info page for Facebook to get started.  If you already have a personal Facebook page, add a public page to create a brand name for yourself.  Here's an example of my Kristy Abbott Author page.
Get Friendly!  Invite your friends to Like you.  This means they are connecting to your author page and are interested in following the content you post.  Your page will show up on their Timeline and your posts will appear in their news feed.
Get Writing!  Now is the time to share milestones, events, photos and videos and any other special information that you find interesting.
Get Sharing!  Have you found a wonderful article about writing that you'd like others to see?  Post it on your page.  If you aren't sure how to locate such content, try this content curation tool to help you find just what you are looking for.
Get Linking!  Your Facebook page is a channel for others to find you.  Ultimately, you want them to travel to your website and learn more, contact you and buy your book.   Include regular links to your website and blog to keep connected and don't forget to link to other sites that carry your book – such as your publisher and Amazon.
Get Creative!  One of the best ways to engage with people is to invite them to share their experiences.  As the number one brand on Facebook, Coca Cola uses their page to tell the Coke story.  It's working – the page has 78 million Likes and more importantly over 1 million people talking about their product.
Get Generous!  Giveaways are great ways to grab attention and celebrate milestones.  For example, I am going to hold a drawing when I get to 500 Likes to give away free copies of my books,

The Ghosted Bridge

and

Finding Home

.  You can find other great giveaway ideas in this article from Creative Onion.
Facebook is an important part of using social media to draw new people to your brand.  Give them interesting, compelling and helpful information and you'll see more Likes and Shares and you'll get folks talking about you!
Get Going!
Have you had some great success with Facebook?  Or do you have more questions? Share your experiences here!